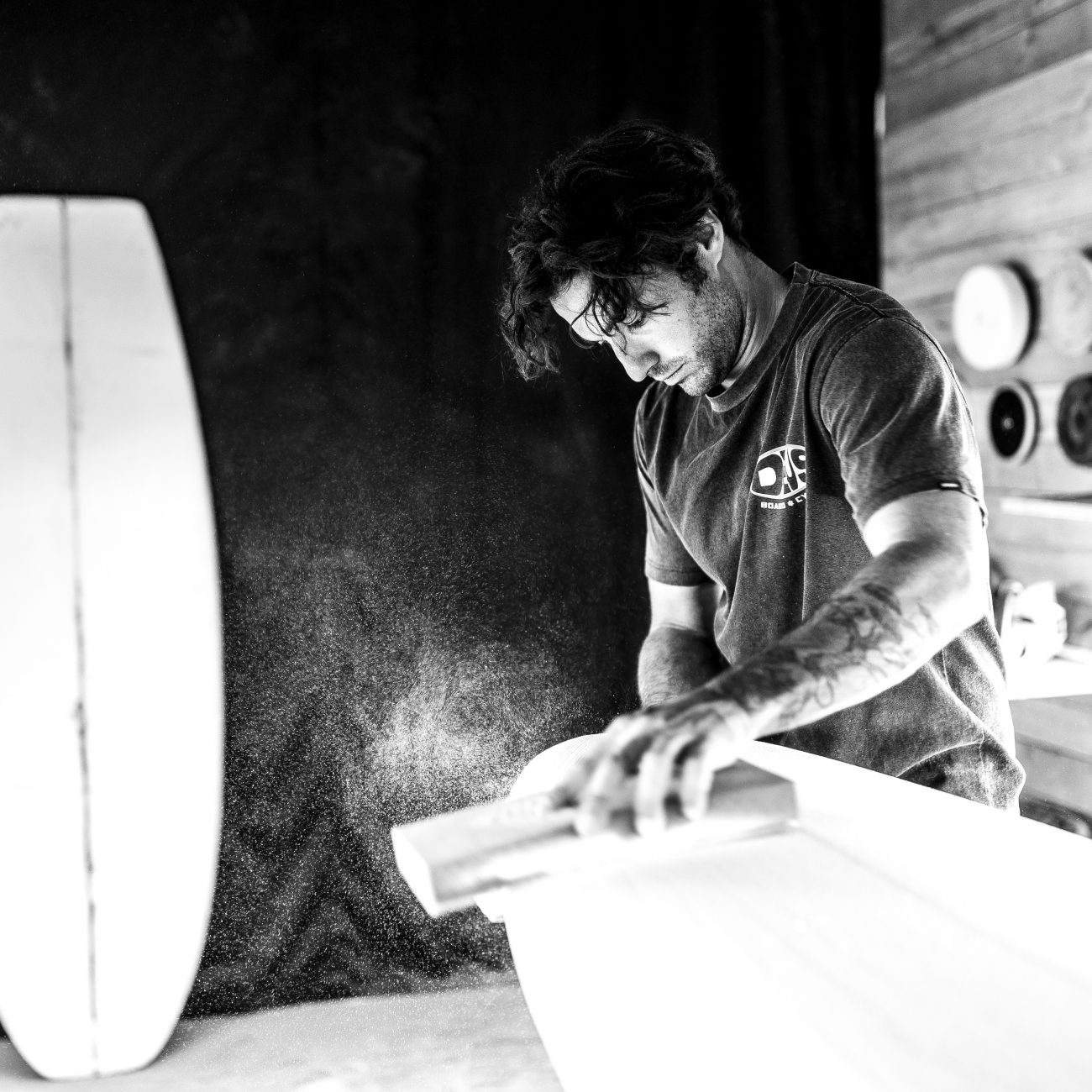 Forrest Minchinton is one of our founding members and our original resident shaper. Forrest and his family originally come from Huntington Beach, California, but later relocated to Costa Rica in his formative years. Making Costa Rica a home away from home. After spending a the past 5 years traveling around the world shaping he settled on Santa Teresa and designed and built our shaping studios as well as our shaper residency program. A platform that allows for traditional board builders to come stay with us at Somos, build a range of boards for our stores and maybe a few for you and of course catch a few waves to wash off a days work. Whats not to like!"
Stop by our retail store and have feel our the current inventory. Or better yet if someone is shaping be sure to walk upstairs a watch the boys in action carving foam, slinging resin, creating one a kind rideable works of art for our own enjoyment.
Custom orders are also available! email forrest@houseofsomos.com for all enquiries.