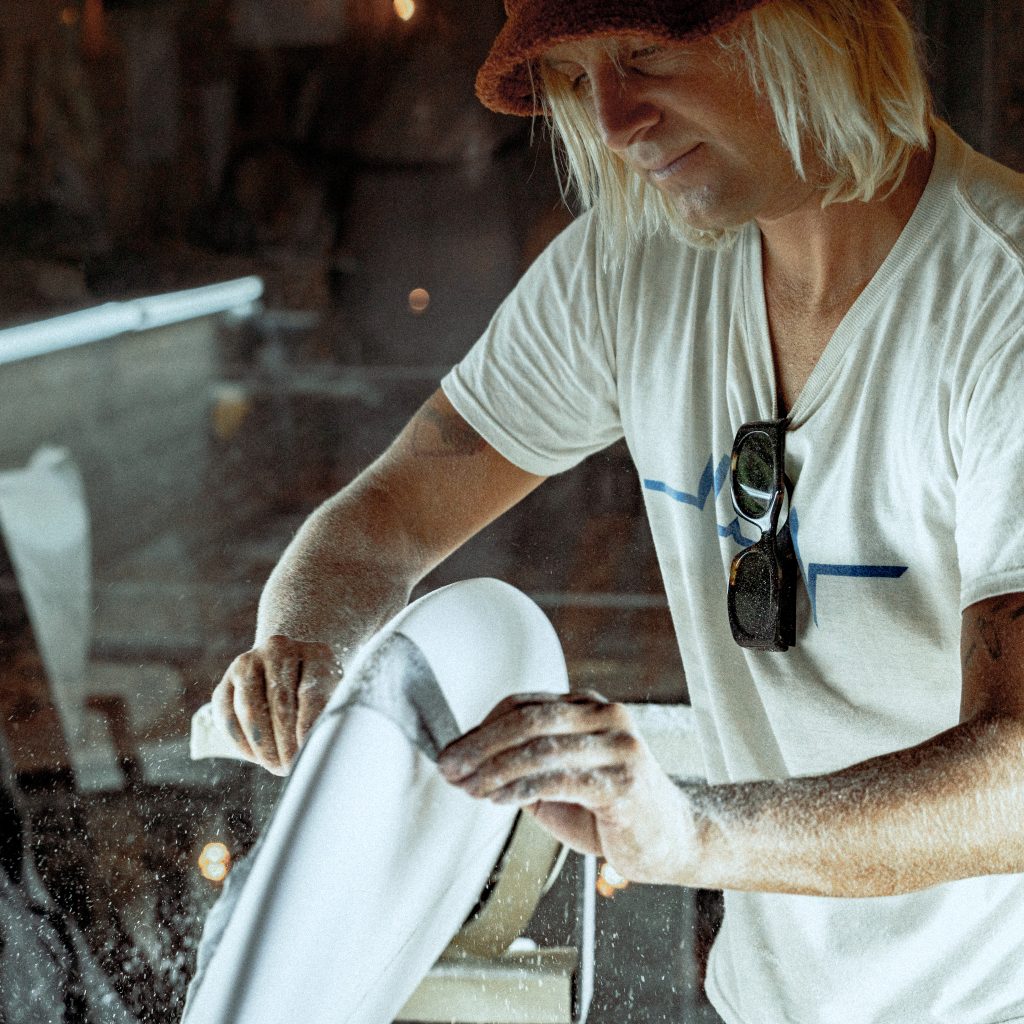 Alex Knost, is a one of a kind human being. Unmistakeable style and a flamboyant grace that transcends generations. Pulling inspiration from bygone eras and building surf crafts with that same feel.
Al is an elusive character, usually bouncing his way from tropical surf hideaway back to his home in Southern California before being off again. So when he gave us a call and said he would be in town in Santa Teresa, we opened up our shaping room and let him loose on a handful of blanks.
He left behind a few hand shaped Brown Microwave Television crafts with some one off art. Come by our retail to see for yourself or contact forrest@houseofsomos.com to enquire about getting one.