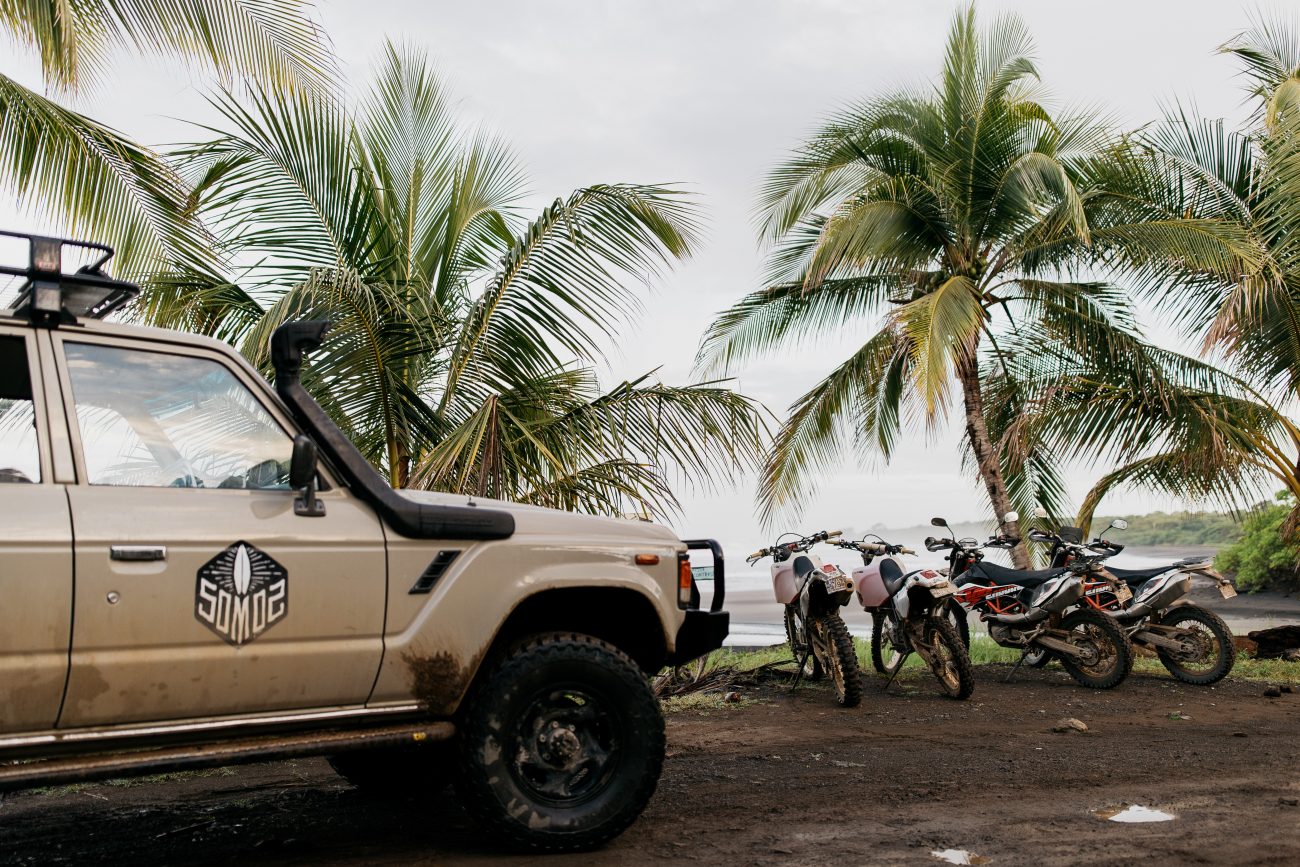 1700 km – 9 days – a few flat tires – countless waves – 4 waterfalls – stories for a lifetime.
Two wheels adventures are at the heart of Somos culture. This year, July 1 – 9, @motosafari adventure in Costa Rica is back, e-mail hello@motosafari.co to join us for this epic trip!
Day one:
Arrival in San Jose and orientation, hotel check-in, rider briefing and dinner. Mingle. Beers.
Day two:
We leave San Jose at 8am via the scenic mountain pass of CERRO DE LA MUERTE (death hills) as we inaugurate the trip with a day of tarmac and loose gravel, mind-bending views and fun hairpins
we ride through to Ballena National Park. We experience several microclimates as we head to our days destination. Here we spot some whales, relax over some beers on the beach front location with some grilled fresh caught fish.
Day three:
Its dry season. We rip through the dusty and arid single-trails on our way to Santa Teresa. En-route we stop in RIo Tarcoles to meet the Salt Water crocodiles and then take the ferry to SOMOS. Known for its bespoke and boutique accommodation we are well looked after by the executive chefs at SOMOS. As the beers go down, we get more and more excited for the next days adventure.
Day four:
An early start as we leave Santa Teresa on our way to Tamarindo. We chase the twisties up the countless mountain passes and numerous river crossings as we ride hugging the beautiful Costa Rican coastline. Emails and the day to day routine of everyday life become a distant memory as we delve deeper into the magical trails of Costa Rica.
Day five:
We leave Tamarindo and head towards the famous National Park, Rincon De La Vieja. Here we explore the ancient volcanoes rivers and waterfalls of this majestic National Park. As we sit around the night fire we listen to the sounds of nature, sip on a few beers and joke about those that have already dropped their bikes.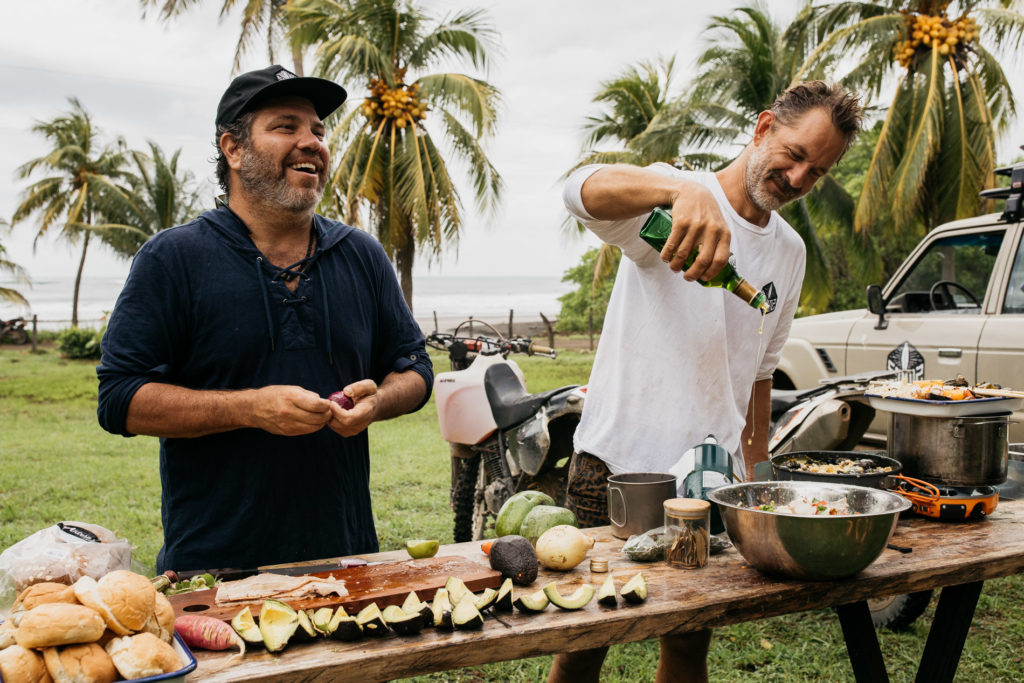 Day six:
A lazy start as we relax in the National Park and soak in the natural hot springs. All this in preparation for a long day in the saddle as we hit the breathtakingly beautiful mountain paths with river crossings and boulder strewn ravines on our way to Arenal Volcanoe. Famous for its endless forest canopies and lakes, it's the perfect complement to a long days riding.
Day seven:
We head south as we make our way back to San Jose as we follow the twisty roads through the thick canopy and local towns. The crew is in good spirits as we blast the fun tarmac sections and test the limits of our knobbly tires.
Day eight:
1700km later and back where we started, strangers are now friends and the jokes never end. We spend the day in San Jose exploring some local hotspots and cuisine whilst we are all in anticipation of the last night bash as we hit the town.
Day nine:
We wake up late as we fight the brain fog from the night before. The post trip blues don't make the situation easier as we shake hands, exchange hugs and make our way to the airport.
E-mail hello@motosafari.co to get more info! Limited spots available.