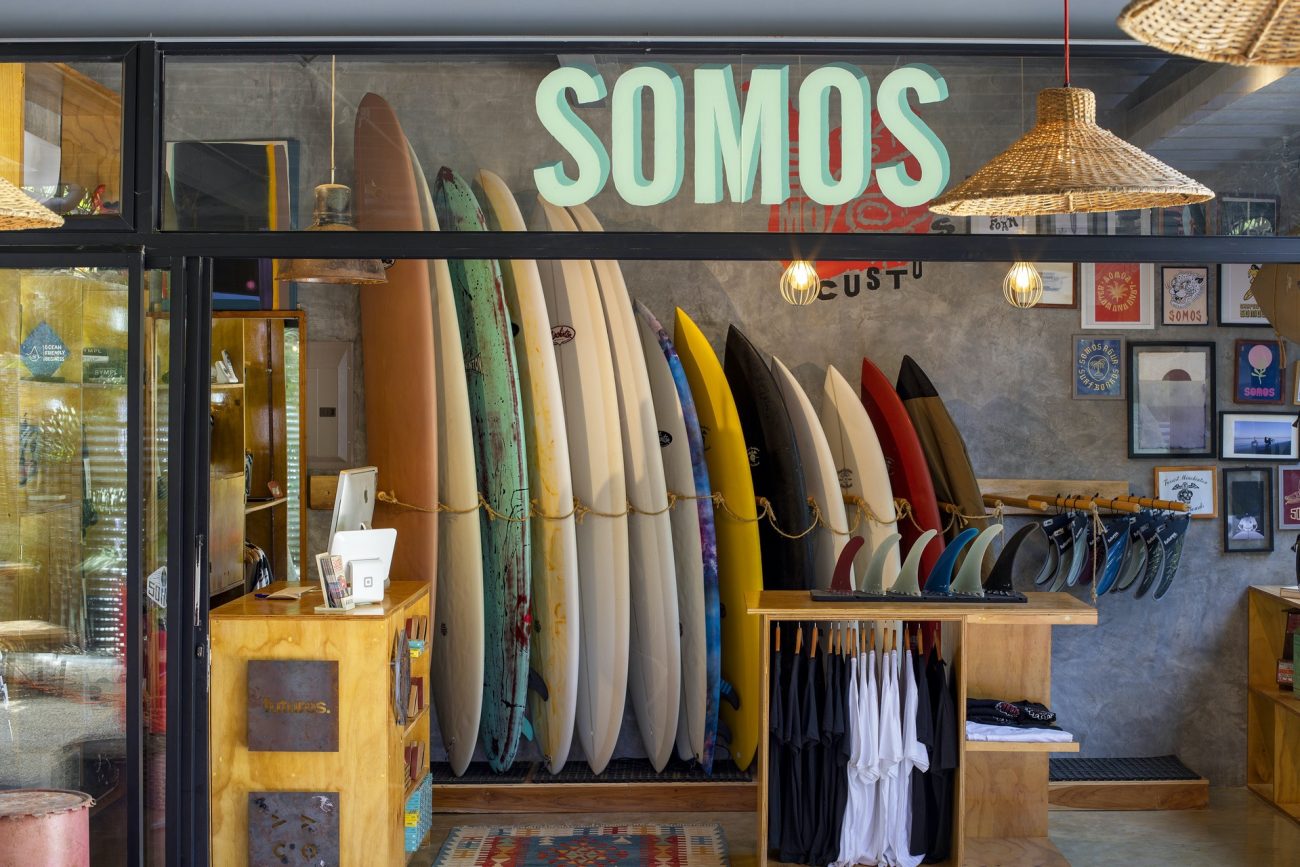 How to get to SOMOS Surf Camp?
Your adventure starts the moment you land. There's a variety of ways to get to SOMOS. Fly into San Jose, Costa Rica and begin your adventure with scenic flight across the gulf to the peninsula. Rent a car and take the ferry or sit back, relax and enjoy the view with one of our partner shuttle services. For more information read our recent blog post. Contact us at bookings@houseofsomos.com for any questions.
What surfboards to bring to Costa Rica?
Your Costa Rica quiver can vary depending on your skill level, incoming swells and the Santa Teresa surf breaks you plan to adventure to. At SOMOS you're always able to skip the stress of bringing boards and arrange a custom shaped board ready to rip when you arrive. Our world-class shapers will get you on the perfect board to score during your stay. Click the link here to see the current boards available for purchase at SOMOS.
Waves and skill levels for surfing?
At SOMOS we can find the perfect wave for any skill level. Santa Teresa is full of amazing surf breaks. Whether you're learning to surf or looking for hollow advanced peaks we can be sure to point you in the right direction.
Best time to visit Santa Teresa?
The peak season for tourism ranges from November to May. This is the dry season where the sun shines most days, swells are consistent, and the temperatures are warm.
For those that don't mind fresh mornings and peaceful showers the rainy season can be less busy and equally as beautiful. 
I don't Surf, what else is there to do?
SOMOS is not just a surf hotel. It's a destination for those who can appreciate the true value of discovery. Santa Teresa has endless opportunities for adventures and relaxing days. Click here to see more of the activities available.
What is the cafe food like?
We take pride in sourcing the best ingredients possible for local vendors in Santa Teresa, Costa Rica. Our rolling menu provides something for everyone, using only local produce, fresh meats and line caught fish, free from additives. The SOMOS cafe provides all sorts of healthy options for a clean diet, while also including hearty meals to keep you satisfied after a long day of adventure. 
Breakfast 7:30 -2:00pm – Click to download our Breakfast Menu
Sandwich 2pm – 5:30pm – Click to download our Sandwich Menu
Dinner 5:30 – Midnight – Click to download our Dinner and Drinks
Is there Internet Access?
Yes, Wi-Fi is included and available, so make sure to bring Wi-Fi devices and/or Ipad and laptop.