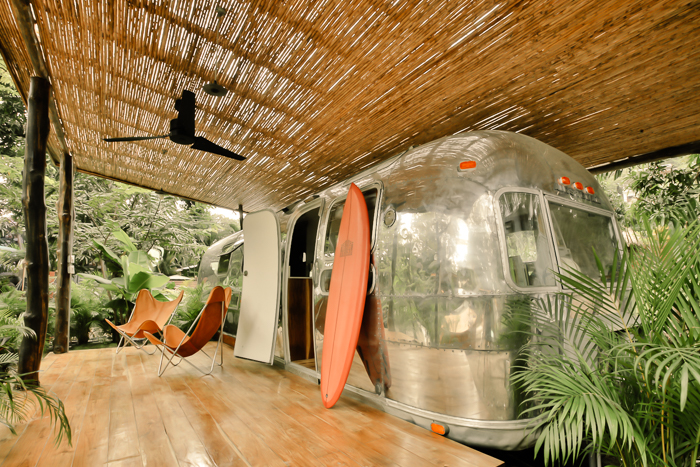 The SOMOS Camp is here.
Live the true outdoor experience in one of our 3 luxury outfitted, vintage airstream trailers nestled in the jungle. This Surf Camp experience is completely one of a kind to Santa Teresa, Costa Rica. For anyone looking for the true Costa Rica experience, this is it.
Wake up in a refreshingly modern living quarters inspired by the surf & adventurous lifestyle that Costa Rica is known for and end the night with a cocktail that will keep you wanting more.
Next door to the highly anticipated Costa Rica glamping experience is a popular surf hotel, hostel, restaurant & bar to keep your stay lively and exciting.
House of SOMOS is one of the most well known surf camps / surf hostels in Santa Teresa, Costa Rica. not only will you enjoy our space day in and day out, but you will make lifelong friends. SOMOS is a social environment that lets our guests live it up with a crowd and isolate in relaxation.
Air stream Features:
A/C & Cooling Fans
Inside & outside lounge area
Coffee maker
Personal cooking equipment & utensils
Reading literature for lay days
Personal bathroom & shower
Shared outdoor spa
Surf inspired aesthetic